Save time and costs by centralising and enjoy more of your free time
Discover our All-in-1 package and make it easy for yourself by having all your administration under one roof and immediately accessible. We offer our customers the opportunity to centralise their insurance, tax and legal matters.
Centralizing your administration will save you time and money. A single point of contact or portal where you can immediately consult your administration, ask questions and obtain information so that you can focus on enjoying your well-earned relaxation during your holiday.
What can you centralize
Centralise your insurances with the best insurance partners for expats! Why should you pay more if you belong to the select group of expatriates? Expatriates have different needs and attach importance to aspects and emphases that are precious and valuable to them. So it is important to take this into account when you insure your business. Once this is well organised, you will be able to enjoy more of the limited precious time during your holiday.

Centralise your tax matters and save through our tips and tricks to get the most out of your tax obligations. We help you with matters such as Suma, IBI and IVTM, IBAN and BIC, etc. and guide you in keeping these tax obligations in order at competitive prices.
All your legal affairs in one place. Make sure that your legal documents such as your deed, will, NIE numbers are digitized so that you can consult them at all times and request duplicates quickly and easily. If you do not yet have a will or if you need to settle a donation, consult our specialists and they will make price agreements with you in advance that are significantly below the prices of our immediate competition.
---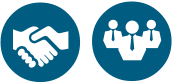 SEGURANTIS IS an ACTIVE ADMINISTRATIVE DOSSIER MANAGEMENT created by expatriates and for expatriates who understand the needs and expectations of expatriates. Whether you come on holiday or live permanently abroad. You will be guided by us and we will build a relationship with our customers based on honesty and trust. We see our clients as business relationships and want to build a customer relationship with history.